Amazon Echo-Dot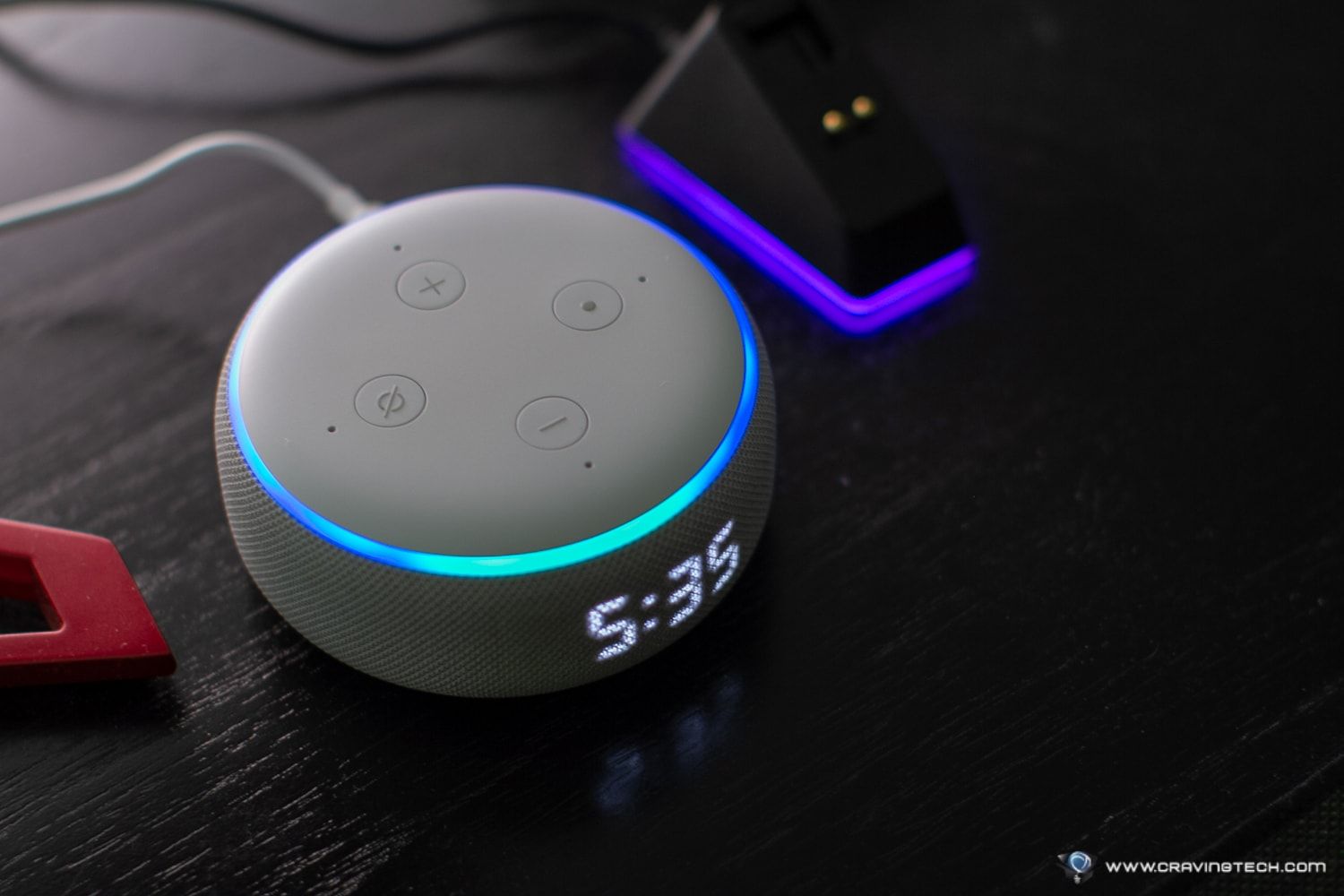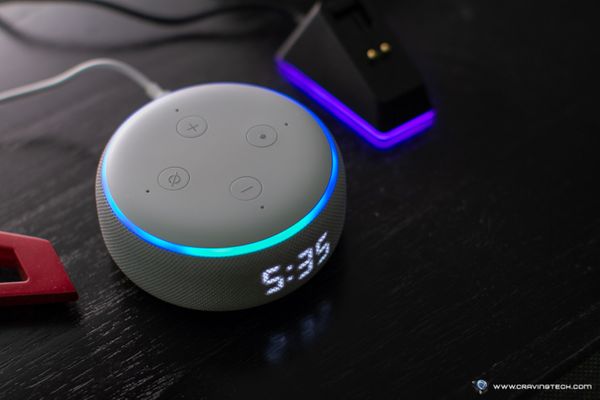 Since Feb 2020, I am being using the Amazon Echo-Dot 3rd generation with a Led Clock which is pretty cool.
You can order it on Amazon ( https://www.amazon.com/Echo-Dot/dp/B07FZ8S74R?th=1 )
Echo-Dot comes integrated with a voice assistant 'Alexa' from the Amazon.
Benefits from the Echo-Dot
Description of the product from the amazon:
Improved speaker quality – Better speaker quality than Echo Dot Gen 2 for richer and louder sound. Pair with a second Echo Dot for stereo sound.

Voice control your music – Stream songs from Amazon Music, Apple Music, Spotify, Sirius XM, and others.

Ready to help – Ask Alexa to play music, answer questions, read the news, check the weather, set alarms, control compatible smart home devices, and more.

Voice control your smart home – Turn on lights, adjust thermostats, lock doors, and more with compatible connected devices.

Connect with others – Call almost anyone hands-free. Instantly drop in on other rooms in your home or make an announcement to every room with a compatible Echo device.

Alexa has skills – With tens of thousands of skills and counting, Alexa is always getting smarter and adding new skills like tracking fitness, playing games, and more.

Designed to protect your privacy – Built with multiple layers of privacy protections and controls, including a microphone off button that electronically disconnects the microphones.
Setup of Echo-Dot
The echo-dot is easy to setup, plug the device into an electrical socket and download the Alexa APP from Amazon Store.
In Mauritius, Alexa App is not available on Google Play Store so we had to download the Amazon APP store via the link https://www.amazon.com/androidapp and use the App to install Alexa.

Signed in on the Alexa Application from your mobile and your echo-dot will already be shown on your Devices list. The application will auto install the echo-dot via wifi-direct and will allow you to search for a connected wifi.
Just follow the steps on the app to set everything up.
At the end .. just say "Alexa, Good morning"

What to do with Echo-Dot?
Plan your day by asking Alexa to add the list

Setup Alarms and Reminders

Alexa has integrated lots of SKILLS which you can use (deezer, Amazon Music, Spotify..Smart home…. above 60k + skills)

It has bluetooth integrated and can connect to external speakers for louder music
Albeit the sound quality of the echo-dot 3rd gen is pretty good.
Final words, I'm happy with the Voice Assistant Alexa and being able to use some great skills (IFTTT) and will blog about the integration of Alexa with youtube, we don't have a skill yet for youtube as its a competitor.

Its great to use it for home automation and automation in general with IFTTT and the Alexa Developer's Platform.

People are doing amazing things with Alexa, some are them are published on different platforms like Reddit ( https://www.reddit.com/r/alexa/ ) Have a look as it will motivates you to create custom skills ^^